This Book is available in English, Chinese, Taiwanese, Korean, Japanese, Turkish, Italian, Dutch, Romanian, Czech, Russian and Danish.
During 2021 it will be published in Ukrainian, French and Vietnamese
 The English edition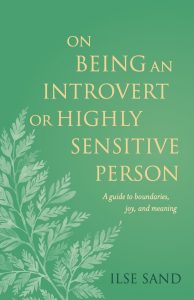 Publisher: Jessica Kingsley Publishers.
Title: On Being an Introvert or Highly Sensitive Person
– a guide to boundaries, joy, and meaning
April 2018
Buy the book

The Taiwanese edition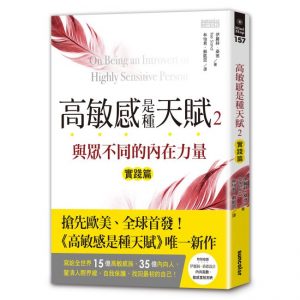 Publisher: Sun Color
March, 2018
The Russian edition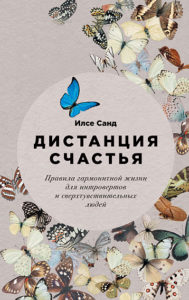 Publisher: Alpina
Title: Дистанция счастья
Правила гармоничной жизни для интровертов и сверхчувствительных людей
August 2020
Buy the Book
The Korean edition
Title:
조용해도 민감해도 괜찮아
흔들리지 않는 내향인의 인생살이법
Publisher: HANBIT BIZ
September 2019
Buy the book
The Japanese edition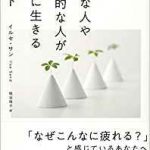 Publisher: Discover 21.
June 2018
Buy it here
The Chinese edition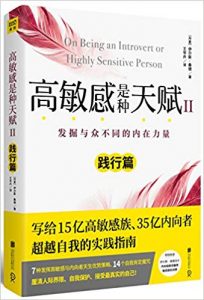 Publisher: Beijing Zito Books Co., Ltd.
2018
Buy the Book here
Turkish edition
Title: İçe Dönük ve Hassas İnsanların Gücünü Keşfetmek
Publisher: Sola Unitas Academy
Buy the book
May, 2021
The Italian edition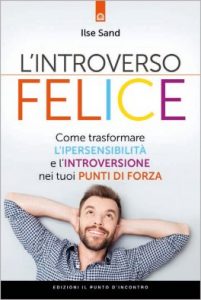 Publisher: Edizioni il Punto d'Incontro
Title: L'Introverso Felice
Come rendere ipersensibilità e introversione i tuoi punti di forza
December 2019
Buy the Book 
 The Dutch edition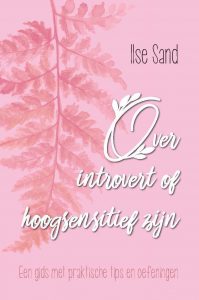 Publisher: Panta Rhei Publishers
Title: Over introvert of hoogsensitief zijn
Spring 2018
Buy it here
The Romanian edition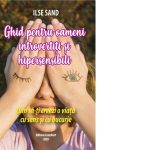 Publisher: Editura ASCENDENT
Title: Ghid pentru oameni introvertiti si hipersensibili. Cum sa-ti creezi o viata cu sens si cu bucurie
Buy the Book
Januar 2020
The Czech edition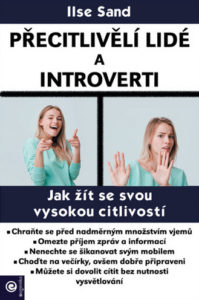 Publisher: EUGENIKA
August 2020
The Danish edition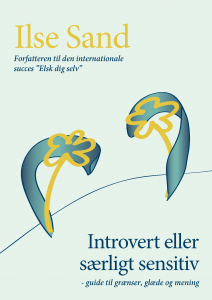 Danish title: Introvert eller særligt sensitiv – guide til grænser, glæde og mening.
(Introvert or Highly Sensitive – guide to boundaries, joy, and meaning)
Buy the book here
The following editions are on the way but have not yet been released
The Vietnamese edition
Publisher: Nha nam publishing and communications jsc
2021
The Ukrainian edition
Publisher: Alpina
More information will follow.
Review in Professional Journal for
Danish Psychotherapists
Ilse Sand, a former parish pastor, author, and psychotherapist MPF, has once again written a fascinating book, well worth the read, called On Being an Introvert or Highly Sensitive Person – A Guide to Boundaries, Joy, and Meaning.
It is a small, easy-to-read book for highly sensitive and introverted persons. It grabbed me already in the introduction, where Ilse Sand begins with accounts from her own life. She quickly describes the highly sensitive, introverted personality in contrast to the extroverted, so that I, as a highly sensitive introvert, felt great personal recognition. I had been seen. I was among likeminded people.
In the first chapter, Ilse Sand describes the introverted personality type, the highly sensitive trait, and the high-reactive temperament. She demonstrates similarities and differences seen in the definitions of C.G. Jung, Jerome Kagan, and Elaine Aron. The many good, descriptive examples from everyday life and statements from clients make the material pertinent and easily understandable.
Chapters 2-8 are a guide with good advice on living with your character trait. It is important to see the strengths in sensitivity and to use them. Important to go from feeling like you are 'wrong' to thinking that others are viewing you wrong. The responsibility for the 'wrongness', then, has shifted.
There are many pieces of practical advice that can be used in our everyday lives, so that we become better at setting our own boundaries and protecting ourselves in a noisy, bustling, and impulsive extrovert world.
With her instructions, Ilse Sand provides encouragement and hope for highly sensitive and introverted people, so that, with less shame – or without any – we can better experience joy and meaning.
Chapter 8 provides an important contribution in being able to accept yourself. Ilse Sand demonstrates how important the use of language is: for example, "Extra sensitive – not oversensitive", "Different – not wrong", and "Well-considered – not boring". At the end of the book, there are two tests, so you can test yourself and get an indication of how sensitive you are and how introverted or extroverted you are.
Ilse Sand is professional, wise, and knowledgeable. She writes with great empathy and kindness with many references to experiences from everyday life – both her own and others. I myself enjoyed reading the book very much and recommend it happily to clients, colleagues, and others. You can also benefit from reading Ilse Sand's first book Highly Sensitive People in an Insensitive World: How to Create a Happy Life, but it is not a prerequisite for making sense of or getting pleasure from this book.
In short: The book is warmly recommended. Happy reading!
Tidsskrift for Psykoterapi [Journal for Psychotherapy] no. 1 (2018).
About the book
On Being an Introvert or Highly Sensitive Person
– a guide to boundaries, joy, and meaning
This book is written for highly sensitive people and introverts. However, its advice and instructions are also quite applicable to people who are temporarily or, for some other reason, in a sensitive situation – for example, because of stress, trauma, or burn-out.
The first chapter describes the introverted personality type, the highly sensitive trait, and the high-reactive temperament.
The following chapters contain good advice and concrete suggestions for how to set boundaries, protect yourself against overstimulation, stand up for yourself, enjoy the company of others in your own way, and find joy and meaning.
At the conclusion of the book, you will find two self-tests to give you an idea of how introverted or sensitive you are.